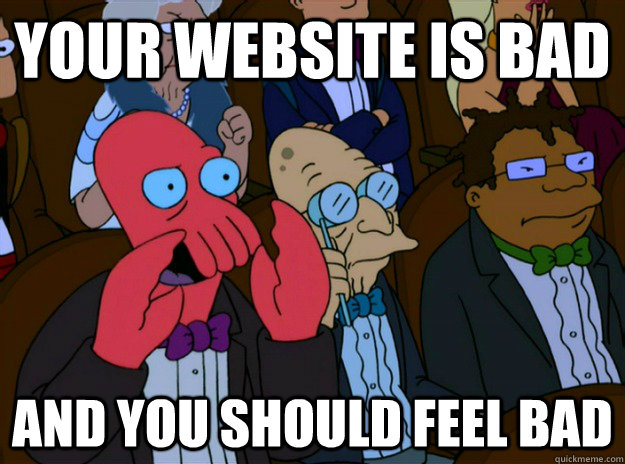 Virtual Assistant case study number one. New inquiries often want to know what kinds of things I do as a VA so I thought case studies might be a great idea to better explain this. This case study covers the testing and analysis work I do for a website design and development consultant.
The client
My client is a web design and development company specialising in design, search engine optimisation and eCommerce services. I'm often asked by the owner to test and audit websites (both before and after the redesign) as well as proofread and edit client proposals.
Their problems
1) The owner of the business, although a talented Developer, has his head in code all day and isn't very good at seeing websites from a 'regular' persons point of view. He needs to see how a layman navigates sites and if they can find what they're looking for, but he's also incredibly busy running his company.
2) He's great as designing websites but not so good at writing the proposals that explain what his company will do for the new client. His punctuation is 'creative', the copy doesn't always read well, he writes in a stream of consciousness so often repeats himself and the proposals are full of tech-speak. Plus he sometimes even forgets to put in all the information the client needs in order to make the decision to hire him!
So basically he's looking for an objective eye for both problems.
How I solve these problems
1) The client sends me the url of a website and asks me to give a full User Experience (UX) analysis. I write him a detailed report on things such as the design and formatting, how easy it is to navigate, whether I can read the text and perform certain tasks on small devices, if all the links work, whether the spelling and punctuation is accurate, if I think it's too cluttered or the copy is confusing as well as anything else I spot when using the site.
He also sets me site-specific tasks such as locating certain pieces of information, trying to place an order or contacting the company etc. I then record how long each task takes and obstacles I find along the way to determine how good the UX is for an average user.
2) I read his proposals and edit the spelling and grammar, make it flow better as a document, simplify technical jargon and condense and summarise the proposal to make sure a potential client knows exactly what changes would be made to their site, for what reason, by when, for how much and if any technical support or extras are included in the cost.
How what I do makes my client money
Websites are often altered and added to over time until they lose their focus and need a complete overhaul. These overhauls can cost a lot of money and a potential client will need to see they'll get the best ROI before they part with it.
As my client isn't particularly good at writing documents, using me to write and/or edit them means he's confident he's presenting a thorough (and impartial) proposal whilst he gets on with other tasks that he is more suited to. These professional, concise and persuasive proposals mean he doesn't miss out on lucrative contracts.
PS: I'll be keeping all my clients details confidential as they're not always comfortable with their customers knowing they sometimes use a little help!