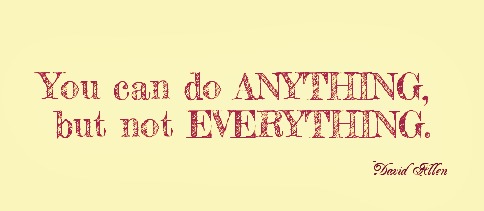 Virtual Assistant case study number four. Because some clients give me a combination of business and lifestyle projects, this time instead of outlining the client who sets the tasks, I'm going to outline the tasks instead.
Moving house
I have one client who is based overseas so I look after his UK interests. Not only does this involve managing his business affairs, it also involves moving his rental property – twice!
This consists of finding a property based on his brief (my favourite bit!) packing up his belongings, taking meter readings and transferring the utilities, liaising with both sets of agents, paying deposits and exchanging keys, arranging all the changes of address, coordinating the removal company, and unpacking at the other end.
This task is one I really enjoy doing actually. Waiting in all day for a BT engineer isn't so fun though, and I can't say that sitting in utility company telephone queues for ages is a barrel of laughs either (my call is really important to them apparently), but ensuring the smooth transition from one property to another with minimum hassle to my client is very satisfying.
Travel and accommodation arrangements
I'm often asked to source flights and train times but there are a couple of travel projects that spring to mind. One was to source the hire of a campervan to take the client down the east coast of Spain and to decide on the airports and flight times based on the collection and drop-off location of the best-priced van.
This was quite difficult to do as the websites were in Spanish and I had to keep checking a map to see where the towns and airports were. Plus the spec for both the van and the holiday dates were quite flexible which made the brief really broad and therefore harder to achieve.
The other travel task was to source a boutique hotel in Prague for a team of runners coming from the UK to take part in a big race. There was quite a specific brief for the accommodation and the budget was set in stone. I selected around five hotels for the client to choose from that were all within budget and within a 20 minute walk from the finish line – best to be staying near the finish line than the start in my opinion!
Sourcing products and services for parties
I've helped one particular client with two private events so far. The first was her 40th birthday where I booked the best Elvis I could find, chose a fab DJ, sourced the best prices for party bag items, and found a YouTube video and photo booth so guests could record their memories and messages. I also checked payment terms, ensured suppliers knew where they were going and for what time, and liaised with the venue for access.
The other event was her daughters 4th birthday party. Again working to a brief, I researched whether it was cheaper to buy or hire seating for 20 children, and found a set of entertainers that exactly matched the theme for the birthday. I'm lucky that this client is always very happy to trust my judgement based on previous tasks I've completed for her.
Why clients don't do the tasks themselves
Simply put, my clients ask me to help them because they're busy. The work isn't difficult but it is a lot of hassle and they don't have the time or inclination to spend all day faffing around online. Plus they get too caught up in the task and it ends up taking them ages. They spend a lot of their time making decisions, so to have a few made for them makes their lives easier.
So instead I trawl through the Internet comparing prices from a multitude of options for them. I present them with just a few choices based on my discretion and they choose from those instead. To them it's money well spent; they now have more time to get on with making a living whilst I rip my hair out comparing flight prices!