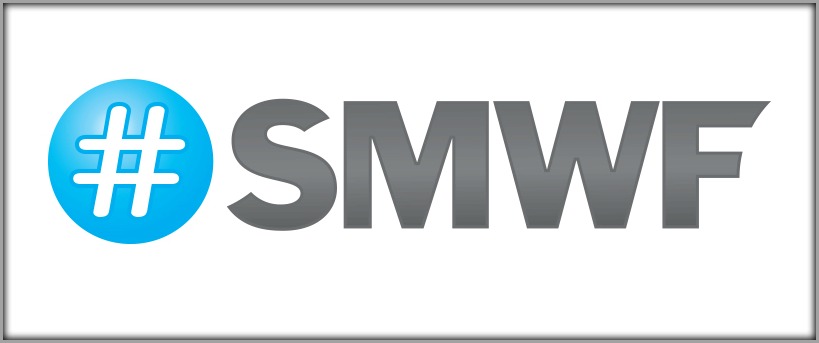 If you follow my Twitter stream you may've noticed that on the 29th and 30th of March I was at the Social Media World Forum (#SMWF) at London Olympia.
My client was Tiffany St James from Stimulation. Tiffany is the lead Social Media trainer for Channel 4, is retained by Microsoft and developed the digital training strategy for the UK Government.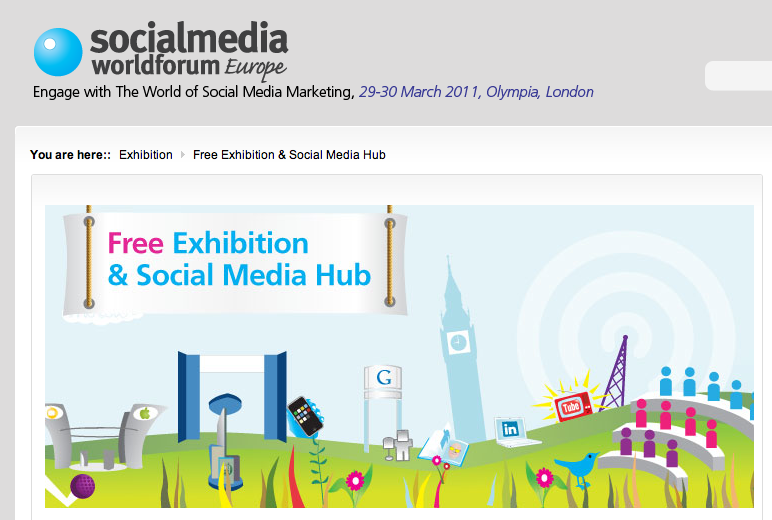 Tiffany had been tasked by one of the integrated communication sponsors to amplify their onsite social media presence and had asked me to come in and assist her. I'd worked for Tiffany on previous projects after being referred to her by Steve Ward from Cloud Nine Recruitment who followed me on Twitter – incredibly I hadn't even met Steve when he recommended me, but he could see by my tweets that I knew what I was doing social media-wise.
Unsurprisingly I jumped at the chance to attend the event, moved my clients to the end of the week, rose at 5.40am and embarked on the trip of terror that is the morning rush hour journey to London.  The event was brilliant; there were speakers from all the big names including Facebook, Gowalla, Ning, Microsoft, Reuters, Sony, Shazam, Klout, Living Social, Dell, TechCrunch and Zynga – and I got to hear and photograph nearly all of them!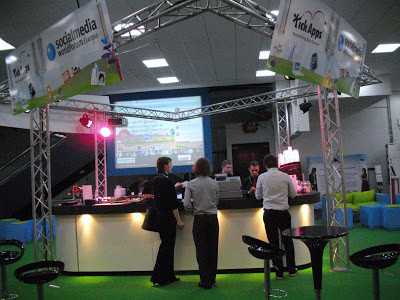 With my press pass I spent two days dashing around the venue trying to ensure I got photographs of all the speakers and exhibitors from every angle.
Other members of our team used netbooks and flip cameras to record and broadcast the talks.
We also had two cameramen to film interviews and we photographed these interviews as well.
Rounding off, I have to say that the atmosphere at the venue was fantastic, I saw some amazing things like these YouTube video stands and I felt incredibly lucky to be involved.