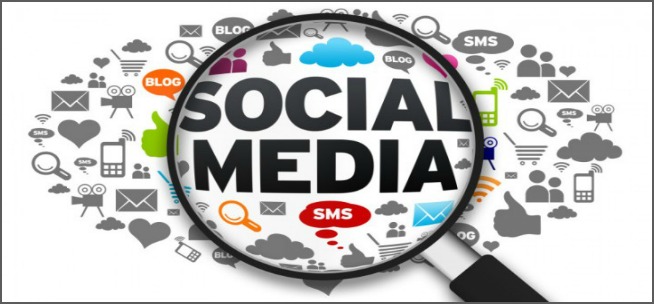 Social media can be used to find out what people think of your product or service, gather market research, recruit, deliver better customer service, interact with customers, promote events and offers, show people what you do and to keep up with industry developments… and it's all free!
Having an online presence raises your brand awareness, marks you out as knowledgeable in your field, helps you build and maintain relationships, and when people connect positively with you online, they spread the word. Which leads to good things.
Many people feel overwhelmed by the idea of establishing an online presence, but it's not that hard once you've learned the basics:
How to use social media
1. Check out the competition
Take a look at how your competition is engaging with people to see how their approach is working. I don't mean that you should follow the herd (don't be the same as your competition) but you can see what does and doesn't work for them, how they interact with their customers and what their customers think about them. By observing their online style, you can set yourself apart by doing something different.
2. Listen
Search for your company name to see what people are saying about your product, venue or service then jump into the conversation and see how you can help. Social Media is a great place to find out what people think about you and it makes sense to get in there and solve any problems before they escalate. Listening is one of the most important aspects of Social Media.
3. Be open
Approach online conversations about your product or service openly and listen and engage with the user. Every consumer on the planet is simply looking for honest advice, outstanding customer service and a need to feel that their opinions matter. So give them what they want. People can be rude online but you shouldn't be.
4. Link your socks off
You should link to your social media presence on everything including your website, email signature and even your business card. Make sure your photo is the same across all online platforms so you are instantly recognisable and that the image looks good on mobile phones.
5. Little and often
Once you've set up your network, spend 15-20 minutes each day updating each platform, interacting with your followers and posting useful information. Everyone says they don't have the time for social media but if you use a scheduling app like Buffer, Hootsuite or MeetEdgar you don't have to be online 24/7.
I've actually been hired and recommended to others based on my online presence and I haven't even met those people in 'real life'. They said they found my Twitter content useful, they liked how I was sharing free information and, through my blog content and online advice, they said they could see I knew what I was talking about.
Having a plan of action (what are you saying to whom and why?) and then investing time to build relationships is what leads to paid work. So if you're helpful, show some personality and aim to provide solutions for the people you want to work with, you can't go wrong.