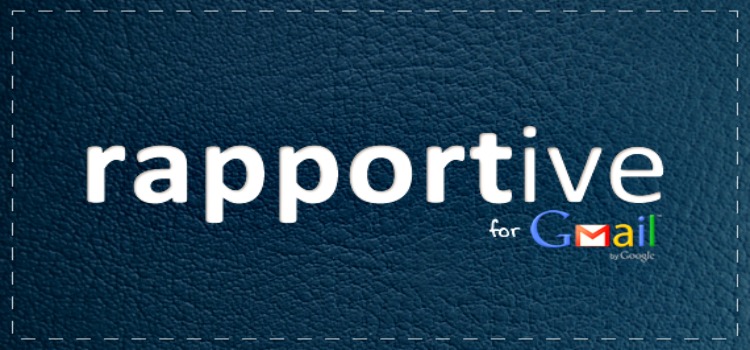 I import lots of email accounts into Gmail (because it's a one-stop productivity machine of awesomeness of course) and I often try out some of their related apps. I've already written about Boomerang for Gmail and today I want to tell you about Rapportive.
Rapportive is a plugin that pulls in the social media details of anyone emailing you. Once it's installed, details of the person's online presences appear on the right-hand side of your screen. Info such as their LinkedIn, Skype, Klout, Mailchimp, Twitter and Facebook accounts as well as their photo, job description and location. You can then click to directly view these profiles or to connect with them.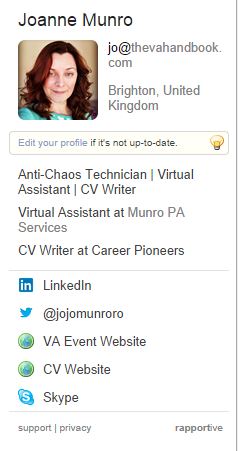 Having a photo of the person as well as a quick summary of what they do (see screenshot of my Rapportive info) not only gives you an insight into the person's online presence but gives you other ways to connect with them and shows you what they look like – which is handy if you're about to meet them.
I love that I can also click to sent the contact a LinkedIn connect request and bypass all the 'how do you know this person?' rigmarole. And I can do this without leaving my inbox.
To add the app to your Gmail inbox, go to the Rapportive website, click the 'add Rapportive to Gmail' button, go back to your account, refresh and you're done.
This is another Gmail bolt-on that I really like. It might not be useful for everyone but it's free, simple to use, easy to install and a great way to see additional details about your contacts straight from your inbox.